At Macktronix we're all about service and reliability.
We'll have your system performing and looking its best.
WE ARE MACKTRONIX, ELECTRONICS PROBLEM SOLVERS.
Built for reliability and performance.
We understand not one size fits all. We cater for your unique usage requirements, and design custom considered solutions while still being conscious of budget. Delivering real value, functionality and return on investment.
We offer a range of electronic services across domestic, industrial and commercial sectors, across Albury, Wodonga, Wangaratta, Corowa, Lavington and Falls Creek and more.
Our team have a passion for cost effective, high performance solutions. We're highly skilled, organised and dependable. Built for home or business, our name says it all.
We keep up with the latest in technology, and exceed expectations. Our focus is on providing the ultimate reliability and dependability.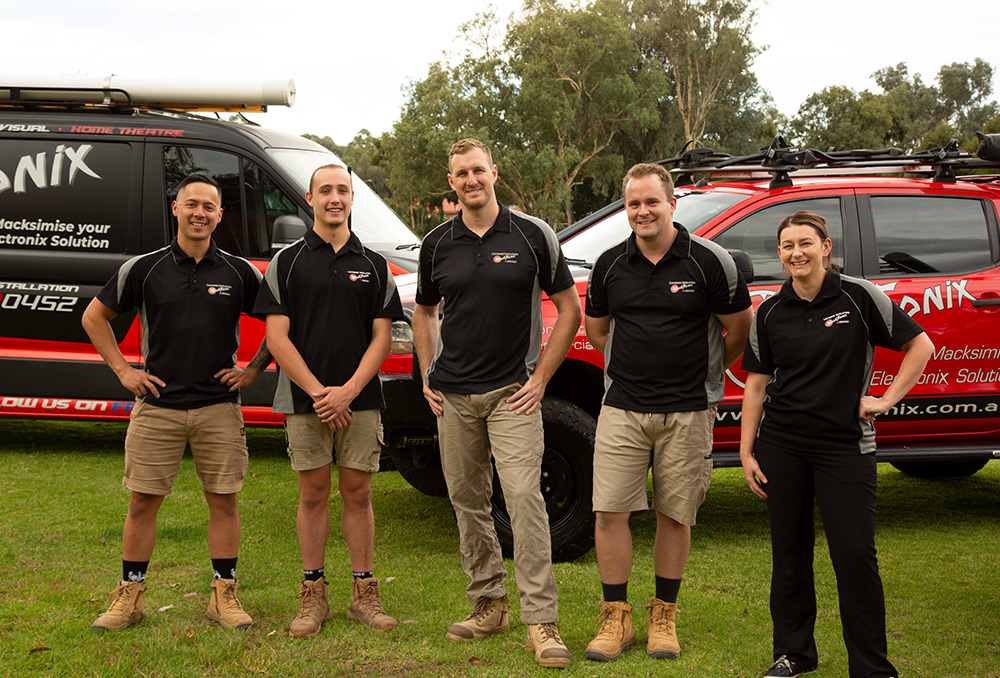 To provide highly reliable systems and services.
Electronic solutions can change the way we think and act. They can improve communication, or security, and simplify how we do things.
When it comes to the all things technical, we have you covered. As specialists in system integration, our electronic solutions and installations are all encompassing and full of inclusions (not exclusions).
Developing electronic solutions for today.
Reputation over Revenue
Focus on our reputation first, and our business will flourish.
Organisation and Accountability
Keep organised and accountable to BOTH our clients, our goals, and ourselves.
Teamwork and Leadership
If one of us falls short we all fall short. If one of us succeeds we all succeed. We lead by example.
Macktronix has a solid reputation in our field, we lead by example, providing you with the ultimate reliability and dependability.
Pushing industry boundaries and exceeding expectations
Tailored projects to suit a range of applications
Service and performance driven
Cert 4 DRT Digital Reception Technologies
Cert 4 Electronics Engineering
Cert 3 Telecommunications
Trade Qualified Electronics Technician
ACMA Open Registration
ACMA Endorsements for Fibre, Coax and Structured Cabling
Security and CCTV Master and Installer Licenses in both NSW and VIC
Providing highly reliable systems
and services.
Book a consultation today.