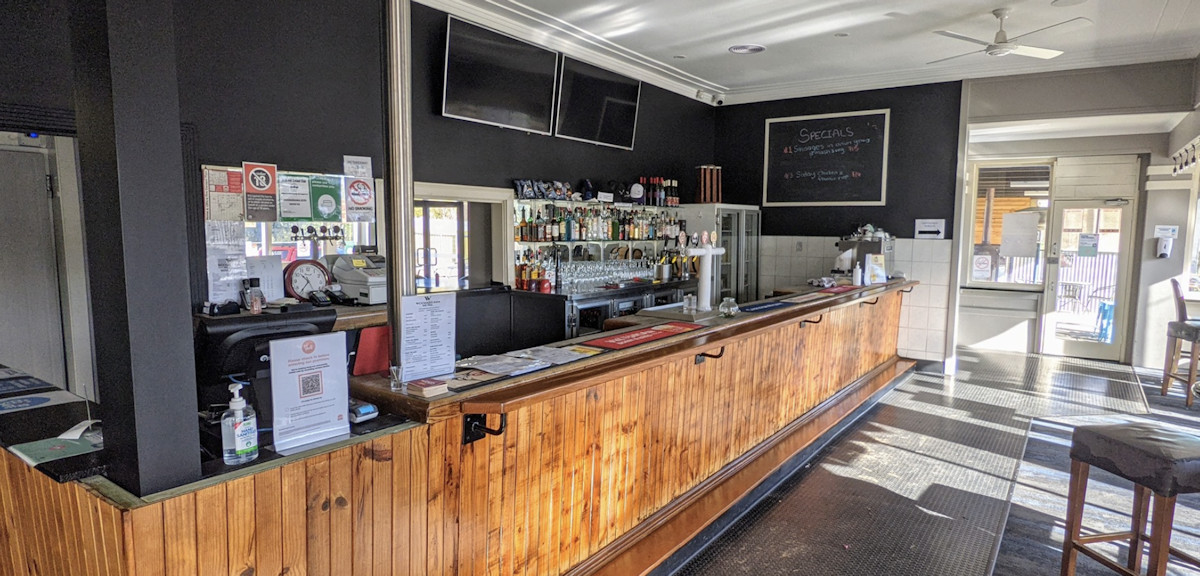 Bringing electronic standards to iconic venues.
We were proud to be part of the Woomargama Hotel's renovation, working closely with the new management team.
The Iconic Pub is a perfect place to stop when travelling on the Hume, located in the picturesque village of Woomargama with access to the Upper Murray region.
When it comes to updating your venue with all things technology, expect only the best from the latest electronic brought up to current and future industry standards.
A full Macktronix electronics experience, this project included a range of services featuring:
7x Camera Hikvision CCTV Solution
FULL Ubiquiti Data Network  integrating, AV, Management Tools, POS, and accommodation
Various Data Cabling
MATV Distribution
In Venue Audio Video Content via Nightlife Music

 

8-Zone Audac Audio Solution for Pub Wide Audio,

 

including In-Ceiling and On-Wall Speakers
Intruder Alarm Solution
Various TV Wall Mounting
Supporting businesses to get back to what they love, you can depend on us for all your technical needs, equipment and installation – hassle free.